Trumpet Call Ministries International works to meet the needs of those around us and through spiritual ministry, we seek to inspire radical change in the lives of the people and communities at-large.
Proverbs 19:17 – He who has pity on the poor lends to the LORD, And He will pay back what he has given.
The Mission of Mercy began in obedience to the call from God to reach out to those in need, in and around the Montego Bay area.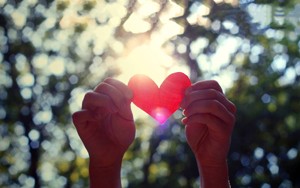 Reaching out is part of God's heart and He commands us to reach out to others in need. In fact, He shows us that it is NOT enough to just preach the Word, but to meet the needs of the people as well.
Meeting the needs of those in need is an extensive undertaking. Through the faithful efforts of wonderful volunteers at The Meeting Place, over 200 families are fed on a bi-weekly basis. The ministry also supports a Clothes Closet where those who are destitute and homeless are able to obtain clothing. We have seen lives and families changed as a result of these outreach missions!
Financial support for this ministry comes from the Lord through the sacrificial giving of our ministry partners, supporters, and volunteers. Many are blessed in a very deep way through your support. Please help us to help those in need! We encourage you to prayerfully consider sowing a seed into Mission of Mercy.
May the richness of God be a blessing to you as you bless those in need!
Trumpet Call Ministries International Partnership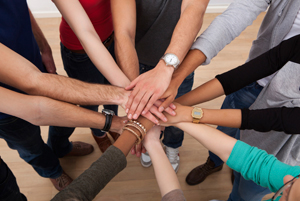 Is an avenue through which you can declare your commitment to build and maintain relationships with other ministry partners in sharing the vision of the ministry and actively working to advance the Kingdom of God here on earth.
Partnership begins with prayer about what God is doing in your life and the relationship He wants you to have with the Body of Christ. As God leads you, we invite you to register for the next Discovering Partnership class in the Discipleship Pathways series. After completing this class, and prayerful consideration, if you believe God has called you to become a partner, the ministry staff will partner with you to complete the process!
Partnership …
in the ministry involves the exchange of faithfulness between you and the ministry. In this exchange, we declare that we will:
Pray for God's blessings on your life
Minister to you through this website, worship services and media broadcasts
Extend quality customer service and ministry products to you
Be good stewards with all that God has entrusted us
We extend …
our faith with you in that you will
Attend worship service regularly
Always pray for the ministry and the advancement of the Kingdom of God
Be doers of the Word
Prayerfully consider a committed involvement in an area of ministry
Support the ministry as God has blessed you with His gifts
To enroll in the next Discovering Partnership class, please contact us.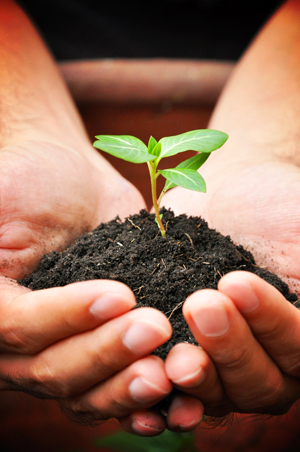 TCMI exists to serve… and we do so through many avenues. One of the ways in which we serve is through our outreach ministry, H.O.P.E-Helping Our Prisoners in Extreme Need. The gifts and donations we receive from partners and friends locally and overseas, help us to reach out with the Love of God, bringing food and medical assistance to those who are incarcerated.
Naked, and ye clothed me: I was sick, and ye visited me: I was in prison, and ye came unto me.
– Matthew 25:35
We believe that our mission is to go forth and preach the gospel of Jesus Christ to ALL, according to Matthew 28:19-20, touching lives with compassion and grace and bring people to the saving knowledge of our Lord Jesus Christ.
So we encourage and invite you to sow into God's work and believe God to bless your gift! Hear from God IF and WHAT you are to sow into our H.O.P.E. ministry. Accurate seed sown into fertile ground always brings a harvest. Not only will it bring you a harvest, but also it will help TCMI take the uncompromised Word of God to the nations of the Earth, to feed and clothe the poor and increase the Kingdom of God in the Earth.
May God Bless You for your prayerful and faithful support of His work!