Trumpet Call Ministries International Partnership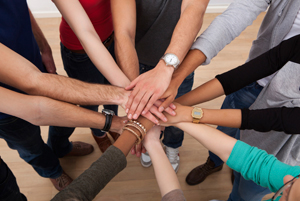 Is an avenue through which you can declare your commitment to build and maintain relationships with other ministry partners in sharing the vision of the ministry and actively working to advance the Kingdom of God here on earth.
Partnership begins through prayer about what God is doing in your life and the relationship He wants you to have with the Body of Christ. As God leads you, we invite you to register for the next Discovering Partnership class in the Discipleship Pathways series. After completing this class, and prayerful consideration, if you believe God has called you to become a partner, the ministry staff will partner with you to complete the process!
Partnership …
in the ministry involves the exchange of faithfulness between you and the ministry. In this exchange, we declare that we will:
Pray for God's blessings on your life
Minister to you through this website, worship services and media broadcasts
Extend quality customer service and ministry products to you
Be good stewards with all that God has entrusted us
We extend …
our faith with you in that you will
Attend worship service regularly
Always pray for the ministry and the advancement of the Kingdom of God
Be doers of the Word
Prayerfully consider a committed involvement in an area of ministry
Support the ministry as God has blessed you with His gifts
To enroll in the next Discovering Partnership class, please contact us.