Trumpet Call Ministries International works to meet the needs of those around us and, through spiritual ministry, we seek to inspire radical change in the lives of the people and communities at-large.
Proverbs 19:17 – He who has pity on the poor lends to the LORD, And He will pay back what he has given.
Mission of Mercy began in obedience to the call of God to reach out to those in need in and around the Montego Bay area.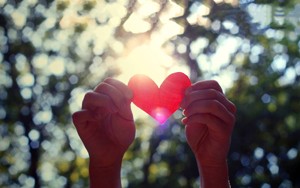 Reaching out is part of God's heart and He commands us to reach out to others in need. In fact, He shows us that it is NOT enough to just preach the Word, but to meet the needs of the people as well.
Meeting the needs of those in need is an extensive undertaking. Through the faithful efforts of wonderful volunteers at The Meeting Place, 200+ families are fed on a bi-weekly basis. The ministry also supports a Clothes Closet where those who are destitute and homeless are able to obtain clothing. We have seen lives and families changed as a result of these outreach missions!
Financial support for this ministry comes from the Lord through the sacrificial giving of our ministry partners, supporters and volunteers. Many are blessed in a very deep way through your support. Please help us to help those in need! We encourage you to prayerfully consider sowing a seed into Mission of Mercy.
May the richness of God be a blessing to you as you bless those in need!